Hawks' pitcher wins Student Athlete of the Month
With a go getter attitude and an admirable commitment to the team, it is no wonder Cosumnes River College Hawks' baseball pitcher Kyle Von Ruden won the player of the month award for February.
Von Ruden has played exceptionally well as a pitcher and is determined to keep improving overall as a baseball player.
"It's pretty cool, I didn't really win many awards in high school or anything so to be able to come out here and win something is a big confidence booster," Von Ruden said."I do what I can to help the team win and getting a scholarship somewhere to be able to keep playing afterwards."
That is just one of Ruden's goals here at CRC.
Coming in as a freshman from Franklin high school, Von Ruden has proved to be a major asset to the team by performing strongly as a pitcher.
"He's been inconsistent, he's had great moments of domination when he's pitching, and he's a typical freshman kid, they gotta learn how to play at this level on a daily basis," said Hawks' head coach Tony Bloomfield "He's got high character and he's a hard working kid. We're e hoping he finishes up the last few weeks strong and he comes back next year. I imagine he'll be the ace of the team coming back as a sophomore."
Achieving player of the month was a big confidence booster for Von Ruden, who mentioned confidence is key in baseball.
Regarding his statistics, Von Ruden said, "It started off really well[my batting average] and now it's kind of dropping a little bit, but if he[Bloomfield] keeps putting me in the lineup then I'm gonna do what I can to help the team win."
"I've had some bad at bats lately, but you can't carry it to your next one. You gotta go out there and do what you can to help the team."
When asked about his favorite part of playing baseball and about the team, Von Ruden said being with the guys. Von Ruden said that since the team is pretty close with everyone, it's fun being out there with them.
In addition, Von Ruden said that working with coach Bloomfield has helped him improve as a player.
"Bloomfield has definitely taught me to be a good teammate and be there for the guys. Overall I think playing for Bloomfield will make me a better person in the long run and a better baseball player," Von Ruden said. "He's the best coach I've ever had,[and] I've learned more about baseball now then I have my whole life with him. He knows his stuff."
Leave a Comment
About the Contributors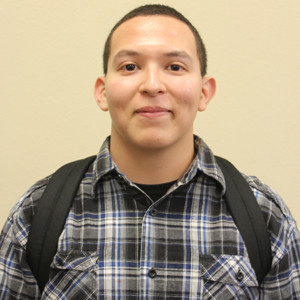 Oswaldo Guzman, Former Staff
Oswaldo, or Ozzy for short, loves writing. He sees it as a great outlet to express himself and through Journalism he gets to share news with his community,which...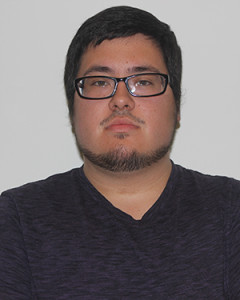 Stephan Starnes, Former Staff
For seven semesters Stephan served on the staff of The Connection in various capacities, holding almost every title possible during that time. Everything...