Softball season plagued by rained out games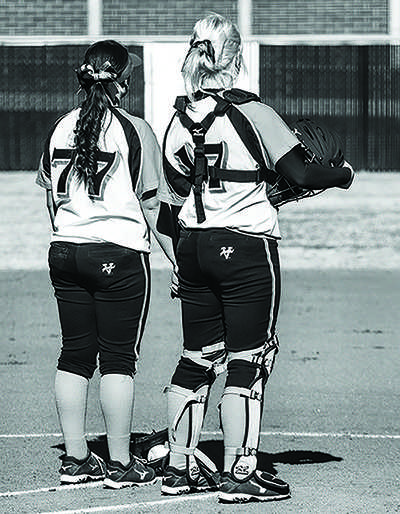 Hang on for a minute...we're trying to find some more stories you might like.
The roster and skill of the opposing team, the condition of the playing facilities and the build of one's own team are just some things that college sports teams have to worry about, but one thing most people don't think about is the weather.
While California battles the effects of the current drought, the moderate amount of rain to date has had a profound effect upon the season for the Cosumnes River College Hawks softball team.
Softball games have been postponed because of rain. In fact 6 games this season have been postponed.
"The biggest thing is that we can't be on the field so we're doing other things inside the gym, maybe we're just limited to just batting, and we've gotten a lot of games canceled so that was tough," said head coach Kristy Schroeder.
While baseball has continued on during these rainy days, the softball team has had to put off home game after home game as the season continues forward.
"If we're playing a couple of the first games of the conference because we got our little tourna- ment rained out so we should have had another four games, and instead we had nothing," Schro- eder said. "So to take that much time off, some- times plays into the players getting a little rusty because you just aren't playing the innings you want to be playing."
Conditions of the field, muddy and slippery, along with the safety of the players are the rea- sons for calling off games after it rains, Schroeder said. To combat the rainy conditions Schroeder said that recently they began placing tarps on the field to help keep it from getting as wet.
"It's just when there is so much rain in a row it's tough," Schroeder said. "And plus the kids have to put the tarp on, they have to pull the wa- ter off the tarp and that takes time too and cuts into practice time. It's not something you want to deal with but you do what you gotta do."
Freshman infielder Gail Oliver echoed the coach's sentiments about the tarp.
"We have to put a tarp on our field, it takes like thirty minutes," Oliver said. "We have to pour the water off the tarp every time it rains."
While the weather itself presents issues the team must take on, with rescheduled games and the issues with tarps, there are other issues facing the players.
Making up games while still playing the rest of the regular season games and being students on top of it all can be a difficult thing at times, said freshman outfielder Christin Stein.
"We have to miss more class and we aren't ready to miss that much class, I hate it," Oliver said.
At the time of publishing, the Schroeder said she was unsure of how many games they still needed to make up to be eligible to participate in post-season games but that they were scheduled to play a makeup game with Mendocino College on March 13 and needed to connect with Gavilan College in order to set up a makeup game.
"I'm just happy we were able to come back and play," Schroeder said.