Female analyst of MLB playoff game gets heat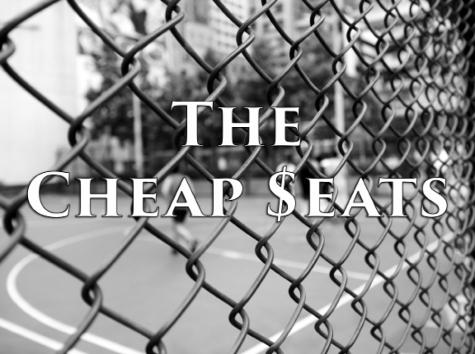 ESPN was a part of broadcasting history on Oct. 6 as Jessica Mendoza became the first woman television analyst during a major league baseball playoff game.
This was a monumental moment for sports television and women who seek equality in the sports world. Mendoza took that first major step for women when she was on ESPN's broadcast of the Houston Astros vs. New York Yankees wild card playoff game.
The best sports analysts in broadcasts offer great information and insight to those watching at home. They can help you learn more about the game, while making it all easy to comprehend and make it feel like a personal interaction.
Mendoza did a tremendous job in the broadcast booth, but in great moments, it's the comments from most misogynistic, ignorant people that rise to the top and drew attention away from Mendoza's accomplishment.
Twitter had a plethora of people trying to diminish Mendoza's accomplishments and work, saying she had no place calling major league baseball games. Atlanta sports radio host Mike Bell was one of those people.
On Oct. 7, Bell tweeted out a string of deplorable, sexist tweets that he has since deleted. Bell tweeted "Really? A women's softball slugger as a guest analyst on MLB Wildcard Game? Once again ESPN too frigging cute for their own good."
It didn't end there, his utter disrespect for Mendoza, all woman and human decency in general grew. Later that night, Bell tweeted "Yes tell us Tits McGhee when you're up there hitting the softball you see a lot of 95 mile an hour cutters?"
Bell went on to tweet out an apology later that day, saying he apologizes for calling Mendoza "Tits McGee". So he isn't apologizing for his misogynistic beliefs, just that he called her a name from the movie "Anchorman", which served as an example of sexism in the television industry.
The problem isn't just Bell's comments though, it's the idea still existing today that Mendoza can't be a baseball analyst because she has never played major league baseball.
Maybe the people saying she isn't qualified to analyze a baseball game would prefer who they see as a more qualified broadcaster, Hall of Fame Los Angeles Dodgers broadcaster Vin Scully.
Except there's one glaring problem with that, Scully never played professional baseball. Nor has Jon Miller, another renowned broadcaster. So the root of the problem for people saying Mendoza can't talk about baseball because she has never played, is simply because she is a woman.
Mendoza told Good Morning America that she accepts Bell's apology, adding "To me, it really was about the fact that he came after me because I'm a woman."
She is absolutely correct and it's ridiculous that this problem continues to exist in sports, even while women continue to show they can cover and talk about sports just as well as the best men in the industry.
Yet, Chicago sports writer Julie DiCaro's piece in Sports Illustrated shows exactly what women in sports go through.
But credit goes to Mendoza and all women who continue to shine in their fields. They have worked for years to get where they are and they won't let some misogynistic, uneducated males stop them.
Leave a Comment