NFL's uniform policy shows hypocrisy of its breast cancer awareness month campaign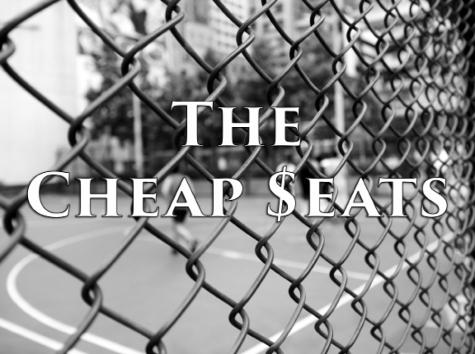 In the midst of the NFL's "Breast Cancer Awareness Month" campaign, the true hypocrisy of the league's policies and their selective enforcement was shown. No example shines brighter than the NFL cracking down and disciplining athletes for uniform violations.
Pittsburgh Steelers running back DeAngelo Williams and defensive end Cameron Heyward each had their own story of the NFL's spotty policy enforcement.
Williams told ESPN's Lisa Salters that he asked the NFL if he could wear pink throughout the season to pay tribute to his mother, who passed away in May 2014 from breast cancer. The league told him no, because he would violate the league's uniform policy.
It's a similar story for Heyward. In an Oct. 12 game against the San Diego Chargers, Heyward wore eye black with "Iron Head" written across it, to honor his father Craig "Iron Head" Heyward, who died at the age of 39 from brain cancer in 2006. Heyward was fined two days later by the NFL for the "uniform violation" and shared the news on Twitter.
Heyward said he would continue to wear eye black to honor his late father and he followed through on Oct. 18. He was once again fined by the NFL, though they agreed to reduce it from the standard $11,576 for the second offense, when Heyward agreed to no longer wear the eye black.
These stories show the hypocrisy of the NFL. Telling Williams he could not wear pink season-long, while they partake in Breast Cancer Awareness Month, in which they sell pink merchandise for profit on their website.
The NFL made upwards of $7 billion in revenue last year, which we learned when the Green Bay Packers revealed to the Green Bay Press-Gazette that they made $226 million from revenue sharing, an amount each of the 32 teams receive.
While the NFL claims they are big supporters of women's health and breast cancer research, the NFL's spokeswoman Clare Graff told The Washington Post that just 12.5 percent of the sales price from products goes to charities.
The NFL cares deeply about women, as long as they are buying their pink jerseys and gear. In fact, the Dallas Cowboys would greatly appreciate it if women bought a pink Cowboys shirt then sat down and cheered on the Cowboys' defense.
A defense that includes defensive end Greg Hardy, who was suspended four games this year after being charged with domestic violence. Charges that were dropped after a civil suit agreement, but previous testimony by the woman spoke to a horrifying situation where Hardy told her he was going to kill her as he threw her down on a bed covered in guns.
Some will argue that the NFL is just enforcing its uniform policy and rules are there for a reason, they can't have players wearing whatever they want.
That would make an ounce of sense if the NFL enforced their rules consistently.
The NFL enforces rules that benefit them. Players like Williams can honor their mother in NFL-licensed commercials about breast cancer. It's not about morality or common sense, because those things would tell you Williams and Heyward should have been allowed to honor family members.
So remember this when you sit down to watch a football game and see pink towels on the sideline or a message encouraging fans to go online and buy pink apparel to support breast cancer research. The NFL would love for fans, especially women, to buy pink merchandise. They just can't let the players do that, because that would violate a rule.
Leave a Comment