Young volleyball team needs confidence, coach says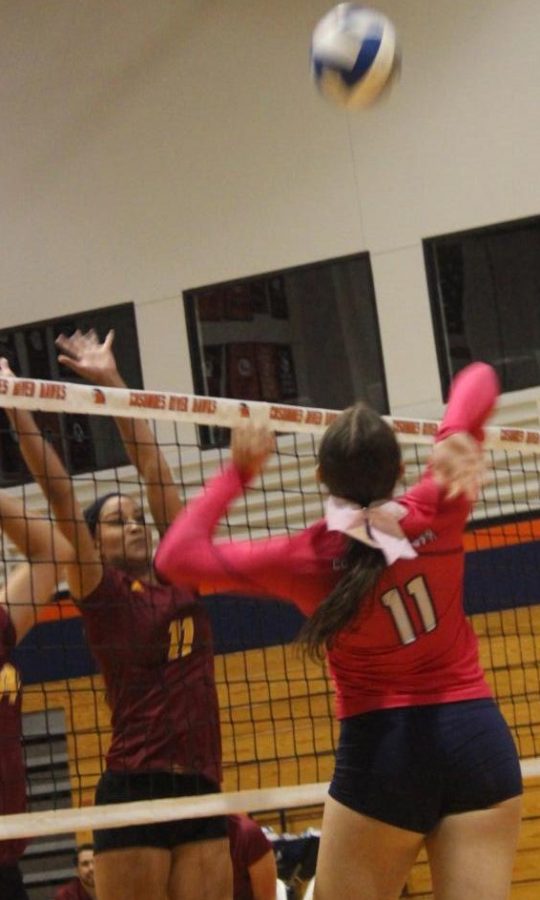 The Hawks volleyball team started off their season in high spirits and set some goals early on that they fully intend to keep.
The players have been pushing themselves quite a bit this season to meet the goals they set at the start. At the beginning of the season, Head Coach Kari Post said that the goal for the team was to get 12 wins and be midpack.
"We're still working really hard. We have eight wins right now, so getting to 12 is still a manageable number," Post said. "We need four more wins, and I really believe we have about six to eight more games where we can really beat these teams, so we have a good shot at getting to that goal of 12."
The team has been doing well so far in terms of bettering themselves. Post said that working on their technique has been pivotal to their improvement.
"This season, we've definitely been talking about technique," Post said. "I really feel like our technique is very close to getting as good as it's going to get. We're really focusing on heart and really going after every single point and working on our confidence level."  
Unfortunately for the team, not every player is in good health this season. In fact, one of the players on the team broke her wrist and is out for the remainder of the season.
The team has been working on how to build one another up. Post said that all the players on the team are working hard not only as individual players, but also as teammates.
"I think that genuinely every girl on the team is there for each other, which isn't exactly normal so I think that our team comraderie definitely plays a role in how we play every single match," said Post.  
There were a few things that Post spoke on that she feels need to be improved to continue to do well.
"Our confidence level. We're almost all freshmen," said Post," which makes it tough to go against people who are experienced, so I think that with every match we get more confident, and therefore we get better so we can actually go out and beat these teams."
Both the players and coaches on the team agree with Post, including Assistant Coach Brandon Merritt.
"I think we have a really young team, and so giving them an opportunity to grow and learn and realize that they have to come out ready to go is gonna be the main thing," Merritt said. "A lot of it is just mental."
Outside Hitter Ashlee Dandeneau said that the players need to work on trusting each other most of all in order to be successful this season.
"I feel like we have a hard time trusting each other and we don't expect another person to get it," Dandeneau said. "We're like 'Oh I have to do this and this' and it's like, just trust them."
Leave a Comment