CRC Sports Round-Up: How athletes and coaches stayed on track during the fall semester
As the fully online and remote fall semester comes to an end, Cosumnes River College athletes and coaches did everything in their power to stay in line with their sport.
The Connection decided to talk with different CRC Hawks athletes and coaches to dive deep into their ways of staying in shape, their mindset and motivation, their expectations for the spring semester and their biggest takeaway from this semester.
Many athletes and coaches touched on how they've had to think outside the box in order to find new ways of staying in shape from a remote environment, and a prime example of that is freshman softball pitcher Ashlee Toy.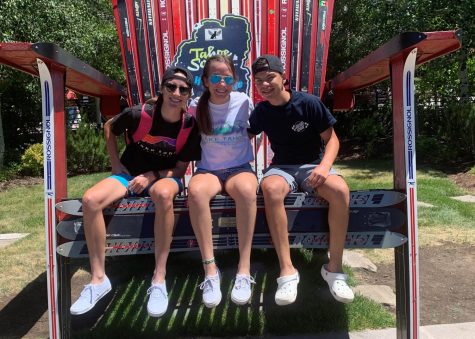 "I try to go out as much as possible and practice. I'll go outside and play catch with my brother, my sister and my dad and I'll go out and hit buckets of balls," said Toy. "My mindset has gotten better because I like remote learning and being online. It has helped me go out and find new ways to exercise."
Sophomore baseball catcher Nick Keller said he has been hitting at a local baseball facility Monday through Friday, and just recently started lifting weights and running to stay in shape. Keller said his initial outlook on not being able to practice with his team caused him a great amount of anxiety.
"A big thing for me is I started to get anxious and I wanted to get out there with my brothers," said Keller. "I started reading mental health books because I felt the anxiety of getting out there and performing, so it helped my mind relax and cope with everything that is going on."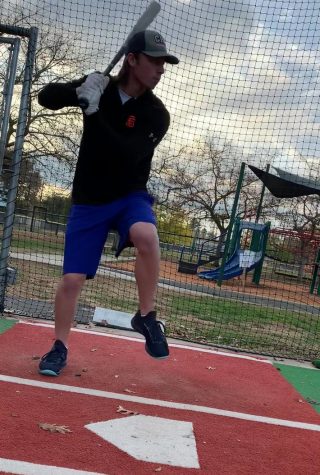 Sophomore swimmer Sofia Lopez-Arendovich said she has been able to keep herself busy during the pandemic, as she does dryland workouts over Zoom Monday through Thursday and partakes in dance throughout the week.
"This is pretty much the first time where I have had my sports come to a stop. I realize that I put a lot of my anger and my angst into swimming," said Lopez-Arendovich. "I would put all of my negative emotions towards my sports, and it's definitely hard for me to show that emotion elsewhere. It's my therapy."
Women's Swim Coach Liz Zenuk said this opportunity has given her the chance to dive back into her own pool, which has helped her pull out some of the small details that come with the team's dryland skills.
"I had the time to put a microscope on some of the technicalities of our sport that I don't necessarily have the time to focus on," said Zenuk.
Zenuk said she is able to empathize with what her swimmers are going through, including Lopez-Arendovich, and makes it a key focus to make sure their mental health is as good as can be.
"I mostly worry about the mental well being of my athletes because I know as hard as it is on me, it's even more challenging on them," said Zenuk. "They signed up to be on the swim team and they are getting a fraction of what they thought their experience would be."
Men's basketball sophomore guard Alex Huber said he tries not to think about the unknown of not playing too much, and only tries to focus on what he does know, which is his love for basketball.
"I've been trying to work just as hard and not really think about it too much cause then I'll just get down about the fact that we might not play…" said Huber. "I don't think I'm going to be staying here for a third year. I think whatever happens this year, I'm going to get out. I just love basketball. It's my favorite thing ever, so I just really hope we get to play."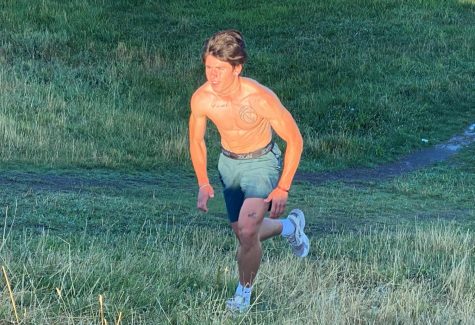 Women's sophomore soccer defender Ashley Blake said she started off quarantine motivated and ready to go, but eventually felt herself getting less motivated over time and got her first job. As she goes throughout her day, Blake often thinks about soccer and wants to play again.
"Obviously I can't play soccer my whole life, but it's made me think about how my life is going to be without soccer," said Blake. "I wake up every day and tell myself 'wow I really miss playing soccer' because if I could play soccer forever, I would."
Women's basketball sophomore guard Sarah Hinton said she has started to accept the reality of not playing, and as a sophomore, currently faces the dilemma of extending her sophomore eligibility into next year if this year's season is to get canceled.
"I don't really expect us to have a season but we all try to stay really hopeful that we might," said Hinton. "It's weird because I'm a sophomore and we have the choice to play next year or not, and I have to decide if I want to stay for another year or not if that were to happen."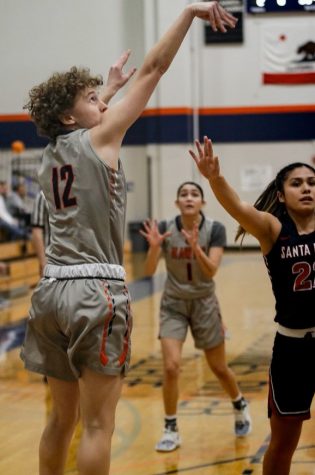 Women's Basketball Head Coach Coral Sage said at this point she has stopped getting her expectations up and wants to mainly focus on the well-being of her student-athletes.
"As much as I try to be optimistic about it you also have to be realistic about it," said Sage. "It's like moving through the seven stages of grief, and the final stage of that stage is acceptance, and I've had to move into that stage."
Overall, many athletes and coaches within the CRC community expressed how the current COVID-19 pandemic has created an immense challenge, but the general consensus between them all is to not take anything for granted and to be thankful for what they have.
"Don't take for granted what you have, because it can disappear in a second," said Sage. "It's such a beautiful thing to play college sports and you don't really realize how special it is until you don't have it anymore."
UPDATE: According to CRC and the Los Rios Colleges, the difficult decision has been made to cancel all fall and winter sports that were planned to be played in early spring on Tuesday. The sports affected by this cancellation are as follows: Men's Soccer, Women's Soccer, Women's Volleyball, Men's Basketball, and Women's Basketball.
Leave a Comment