CRC Sports Round-Up: Underlying plans for sophomore athletes this upcoming fall
A year has passed since Los Rios sports have been put to a halt, and sophomore athletes across the district have been forced to be in a state of limbo when determining their future, as time to make a decision is winding down.
The Connection spoke with sophomore CRC Hawks athletes to ask them about their short-term and long-term plans for their academic and athletic careers. They touch on their plans for the upcoming fall semester, the impact of an extra eligibility year, staying focused in unknown chaos and their expectations for collegiate sports in the fall.
Women's soccer sophomore defender Ashley Lamm said she plans on transferring to California State University, Sacramento, to focus on her career and future with academics in the fall. Having the extra eligibility year at CRC and a long break from soccer helped her realize that it was time to move on from the sport she played since she was four.
"Since I haven't played this last year, I realized that it's not something that I wanted to continue doing. I had a good run. I think it's my time to even say quote-on-quote retire," Lamm said. "I think with my time off, I've really learned about myself and kind of what I want."
Lamm said she has had a difficult time not knowing what can happen in the near future, and at times, feels her decisions have to be made right then and there.
"Things just happen in a split second, and you kind of have to adjust yourself to it," Lamm said. "I think it's good to always face those kinds of challenges when it does come up because you can't really grow as a person."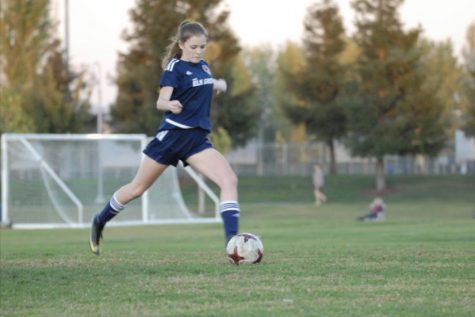 Men's basketball sophomore center Dillon Iyawe said he is taking advantage of the extra eligibility year and has chosen to come back to CRC for another year, with the hopes of attracting schools at the four-year level and getting a scholarship.
"I'm able to use this extra year as an opportunity to come back better than previous years, and I've been going to the gym 5-6 times a week to get my body in shape," Iyawe said. "I'm using this extra time to come back better than ever."
Iyawe said with practice set to resume for men's basketball as long as Sacramento County stays in the red tier, he thinks and hopes that by fall, things will go back to normal.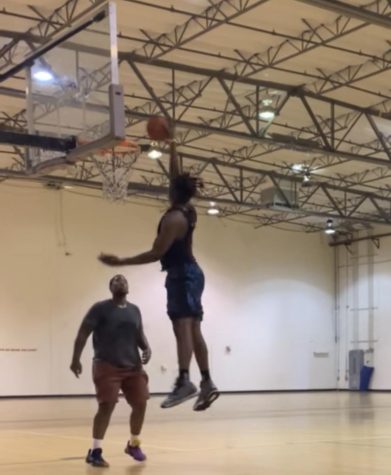 Women's soccer sophomore defender Sarah Kramer said she has been able to stay very goal-driven and focused during remote operations but still hopes the upcoming fall semester is much different for collegiate sports.
"Having in-person training with teammates and having some kind of normalcy [is important]," Kramer said. "It's been very difficult to maintain virtual training and working out with my teammates motivates me and we really just motivate each other. I hope fall is really different."
Kramer said she has picked up fitness as a main hobby during remote operations and also got a job to keep herself busy.
Women's volleyball sophomore defensive specialist Ainsley Beckman plans to transfer this fall but isn't sure where she wants to go just yet. Beckman said she had taken this time off from volleyball to focus on her classes to get into the schools that she wants.
"I've had time to focus on my school and work more, and I don't have to make playing volleyball my only personality trait, there are other things to focus on," Beckman said.
Beckman said in a way, having a year-long break from volleyball impacted some decisions and if the volleyball team did play this year, things may have been different.
"I feel like if we would have played this year and maybe I would have had a really good year and did really well, and maybe get schools to look at me, I would have changed my mind. Beckman said. "But I was okay with not playing again, even though it sucked that we got cut a year short."
Leave a Comment