CRC Sports Round-Up: The return of sports
After a year of anticipation, speculation and unrest, sports at Cosumnes River College are finally back after being put on pause due to the pandemic.
The Connection decided to speak with different CRC Hawk athletes and coaches to get insight on what they've been doing to stay prepared for a season they didn't even know would happen and the feeling of finally getting back to the sports they love.
Softball and baseball were the first sports to come back to campus and play games against other teams within the Los Rios District.
Women's softball was able to get off to a good start with a 6-5 record halfway through the season. Head Coach Kristy Schroeder said her team has been playing well, but it was difficult to get right into practicing due to players being out of shape, leading to minor injuries.
"I've been pretty happy with how we've been able to play, considering we haven't had a ton of time to prep," Schroeder said.
Although the team has had little time to practice and prepare, players are ecstatic to get back out and compete finally.
"This is a testament to them for sticking it out," Schroeder said. "To see the result of them finally getting on the field and enjoying themselves has been rewarding."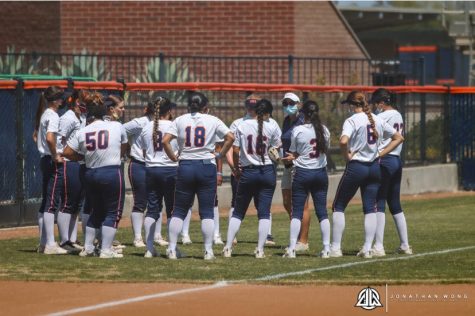 Sophomore softball outfielder Emilee Mort said she's grateful to be able to play again, even with the shortened season.
"It does suck that it's short and that we don't get to play everyone in our conference, but I'm grateful that we even get to play," Mort said.
The baseball team has also jumped out to a solid record, sitting at 4-2 at this point of the season.
Sophomore infielder Bryson McArn has helped lead the Hawks in the right direction by scoring nine runs and 10 RBIs. McArn was happy about his strong start but put a lot of emphasis on being able to return to the diamond.
"That's the best part. Baseball is my passion," McArn said. "Being at home for over a year and not being able to play is tough. Nothing makes me happier than being back out there."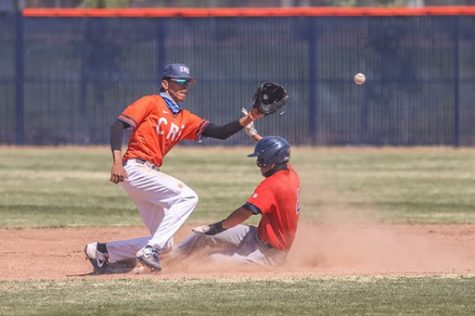 Along with baseball and softball, women's swimming is also back for a shortened season, but Head Coach Liz Zenuk said she sees this season as a training year.
"It will just be an opportunity for us to have a couple of swims under our belt before summer," Zenuk said. "When we come back in the fall, we can pick up from there and start our true training cycle before next spring."
Zenuk said it was a wonderful feeling to get back in the pool again after the one-year hiatus.
"That first week was just so wonderful. We were in the mindset of: we will never take practice for granted ever again," Zenuk said. "It framed some appreciation around being able to do what we do."
Although players and coaches are glad to have a season, some sophomore athletes are disappointed that their final year is so short-lived.
"I don't like it but there's not much that I can do," said sophomore swimmer Grace Xu. "It sucks, especially for sophomores because we barely get to swim for our two years in college, but we're trying to enjoy every minute together as a team."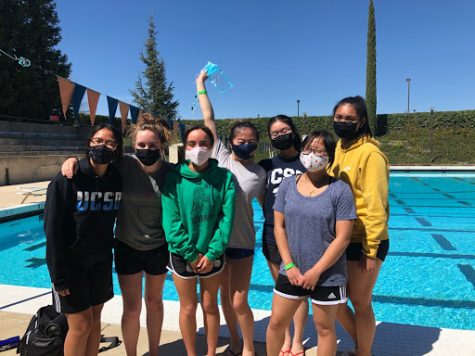 The return of spring sports has also kick-started hope for fall sports that are ready to get back to practicing for their potential season in the fall, including men's basketball.
Freshman guard Kaleb Drake said the team has had to ease its way back into conditioning but that the team is excited to get back out and prepare for the season.
"The hype is there," Drake said. "When we do get the chance to play, we're going to go hard."
Community colleges throughout California are preparing for a full-scale return for the 2021-22 school year as the state safely returns to pre-pandemic life, according to the California Community College Athletic Association.
Leave a Comment