Major League Soccer: Missed markets and poor scheduling is hurting growth
The cheers of over 75,000 strong can be heard throughout Manchester, England on any given Saturday. There is a certain passion and electricity in the air. Old Trafford is packed with thousands of Red Devils fans cheering on their beloved Manchester United.
Across the pond, on a very similar Saturday night there is only a murmur coming from RFK Stadium, home of Major League Soccer's D.C. United. This potential playoff team­­—and one of the MLS's founding teams—is only averaging 13,668 fans per game, according to The Washington Post. That's down 10 percent from 2011.
So why is it that the same sport on the same night can thrive so well in one country, but not the other?
The answer is simple: The U.S. is not allowing soccer to grow.
America's top soccer league, Major League Soccer, is failing to tap into huge markets. There is a soccer-loving Cuban population in the Miami area that MLS has yet to capitalize on. There is also a market in Arizona, whose warmer weather and college atmosphere would be very conducive to soccer success.
It's not as if soccer stadiums are costing an arm and leg for MLS teams to build either; 14 of MLS's 19 teams play in soccer-specific stadiums.
The newest stadium belongs to the Houston Dynamo at a cost of $110 million. The football stadium that the Arizona Cardinals play in cost $455 million to build. But the newest NFL stadium in East Rutherford, NJ—home of the New York Giants and Jets—had a sticker-price of $1.6 billion.
The number don't lie, MLS can get a team into the same markets as the NFL for a fraction of the cost.
It doesn't stop there either. MLS continues to shoot itself in the foot. The league refuses to abide by the FIFA calendar and insists on a spring-to-fall schedule rather than the standard August-to-May format that the world's top soccer leagues follow.
The current schedule conflicts with the World Cup and several other FIFA international tournaments. This forces the league's top players to leave their respective MLS team for international duties that could take up to two months.
How does a league expect to succeed without its top players? The NBA would have a hard time succeeding without Lebron James or Kobe Bryant. So why is MLS trying to force the issue?
That brash scheduling also discourages some of the world's best soccer players from coming to the U.S.
The formula is simple—missed economic opportunities coupled with a lack of world talent equals failure. How MLS has kept afloat this long is nothing short of a miracle.
MLS must get its act together or the U.S. will always be second-tier to Europe when it comes to soccer.
About the Writer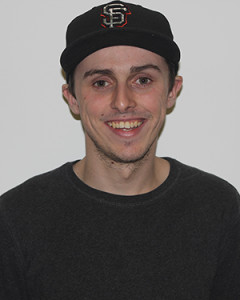 Zach Hannigan, Former Staff
In his six semesters on The Connection staff, Zach served many roles including twice as Editor in Chief and Sports Editor and ending as the Online and...