CRC cafeteria closes kitchen due to drainage issue
The cafeteria closed their kitchen on Monday due to a drainage issue that led to health and safety concerns.
Communications and Public Information Officer Kristie West said that there was a drainage issue in the kitchen that led to it not draining properly and they are sending in plumbers to fix the drains.
"Apparently it happened out of the blue, and there was no indication that it was coming," said West. "Apparently this has also never happened on campus."
Although this situation happened out of thin air, West said that "we are hoping to open it back up tomorrow."
Luckily, West said that Java City, which is also located in the cafeteria, is still open and has "grab and go items" available for students.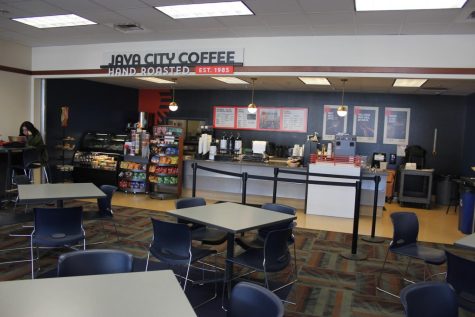 "I imagine that it is definitely an inconvenience for some," said West.
Students such as Neelo Shada, a 21-year-old biology major, said she was disappointed about the closure of the kitchen.
"I was upset about it, because I do eat there sometimes," said Shada. "If I get really hungry I can just eat something."
West said that it is certainly an inconvenience for students on campus but points out that their health and safety is the number one priority.
"I know it's a huge inconvenience I realize that, but if the drains are clogged, you got to clean the drains," said West. "You don't want it backing up."
Julius Stewart, a 23-year-old film major, said he understands the situation and is okay with the closure of the cafeteria kitchen.
"If it's closed, I'm pretty sure it needs to be," said Stewart. "There's probably a good reason why it is closed."
Leave a Comment