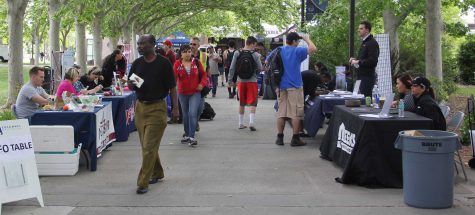 Eb Arreola
Erica Trujillo, Staff Writer
The campus partook in its largest career fair this past week. The event was from 10 a.m. to 1:30 p.m. in the quad on April 27. Work in the radio industry, join PepsiCo, be a personal trainer, or work on the register at Chick- Fil- A. These were some of the jobs presented in April's career fair on campus. There was an even greater amount of companie... Read More »
May 5, 2016
Hawk talk: Gender-less Bathrooms
For college students, stresses come easy because good grades don't always. An inability to sort through these stressful feelings can manifest into symptoms of depression, or worse. Even something as simple as venting to a friend can go a long way in relieving tension. But as with fight club, the first rule of mental health is: you don't talk ... Read More »
May 5, 2016 • 0 comments
Email Updates
Enter your email address below to receive our daily email updates.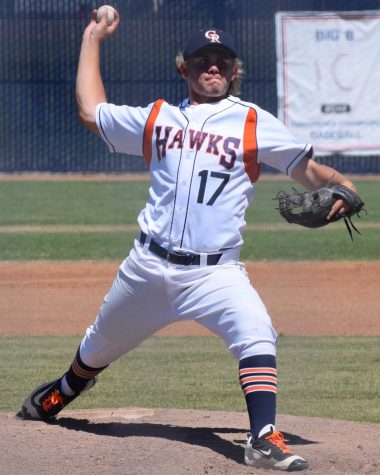 EJ Aguayo
Matt Johnson, Editor
In a playoff-deciding game against College of San Mateo, Cosumnes River College came through in game three with a 8-4 win, advancing to the second round of the Northern California super regionals. The Hawks jumped out to an early lead, but saw it slip away in the fifth inning. As they'... Read More »
May 16, 2016
Current Issue -Issue 6 Spring 2016
Facebook Connection
Unable to fetch the feed
Error :
A feed could not be found at http://www.facebook.com/feeds/page.php?id=68977265052&format=rss20. A feed with an invalid mime type may fall victim to this error, or SimplePie was unable to auto-discover it.. Use force_feed() if you are certain this URL is a real feed.
RSS Feed currently unavailable.