Courtney Fong, News Editor
It was around 1 p.m. on Thursday when cheers sounded from the wide walkway near the quad. A small audience of students clustered around the Veterans Club table to watch two participants stuff their faces with bagged barbeque pork. They only had two minutes left to finish an entire MRE, a military Meal Ready to Eat, which included a side dish, snack... Read More »
October 22, 2016
Alejandra Morales, Staff
Hispanic heritage month officially wrapped up with a tribute to student success in school with an honors night on Oct. 14 . Honors night started at 6 p.m. in the recital hall on campus and it awarded Latinx students who received a 3.0-3.5 GPA. Latinx standing for gender inclusive, there were over 20 students who received awards for their hard work th... Read More »
October 24, 2016
Hawk talk: Gender-less Bathrooms
Andrew Maestas, Staff
Freshwater is invaluable. The Native American people have been disrespected, devalued, their way of life disrupted. For the past few centuries the native people of the Americas have gone through mass genocide, oppression and slavery, and now the Standing Rock Sioux face another threat in this awful tradition. The $3.8 billion Dakota Access Oil Pipeline ... Read More »
October 16, 2016 • 0 comments
Email Updates
Enter your email address below to receive our daily email updates.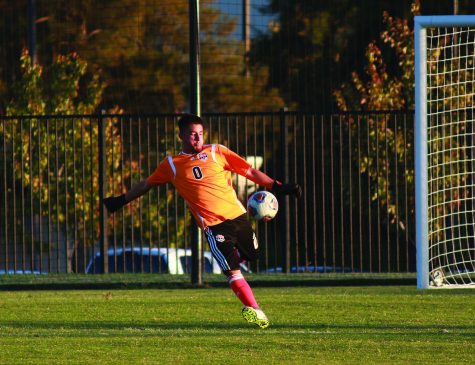 Stan Smith
Matt Johnson, Editor in Chief
Cosumnes River College stayed in control throughout a physical game on Friday against West Hills College Lemoore. The Hawks brought extra intensity and emerged victorious in their 4-1 win over the Golden Eagles. It was a battle throughout that saw both teams on the score sheet for several violatio... Read More »
October 21, 2016
Current Issue -Issue 3 Fall 2016
Facebook Connection
Unable to fetch the feed
Error :
A feed could not be found at http://www.facebook.com/feeds/page.php?id=68977265052&format=rss20. A feed with an invalid mime type may fall victim to this error, or SimplePie was unable to auto-discover it.. Use force_feed() if you are certain this URL is a real feed.
RSS Feed currently unavailable.