Carlos Arreola, Guest Writer
The rising pressure to receive a college education, and the stress associated with it, have been feelings 20-year-old Chertsa Yang has become well acquainted with as he prepares to finish his third year at Cosumnes River College, still an undeclared major. The expectation of at least earning a bachelor's degree may be the reason why students like... Read More »
May 18, 2015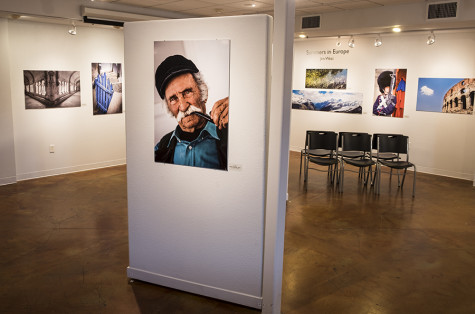 Courtesy Photo
Nicole Goodie, Staff
As a child, did you ever wonder where teachers went when you weren't in school? Now you can see through the eyes of Cosumnes River College photography professor Jim West in his photo exhibit "Summers in Europe." West had an opening reception of the showcase on Aug. 8 at Viewpoint Photographic Art Center where students, art enthusiasts and ... Read More »
August 25, 2015
Taylor Gomez, Staff Writer
Credit cards have been shunned with a negative stigma and fear by college students. With student loans hanging over their head, most college students completely reject the idea of opening up credit cards in fear of adding to their already-existing debt. Contrary to popular belief, credit cards are absolutely necessary for most college students. It... Read More »
May 20, 2015 • 0 comments
Email Updates
Enter your email address below to receive our daily email updates.
Stephanie Lopez, Staff Writer
With their first season now behind them, the Cosumnes River College women's swim team accomplished a lot in their inaugural year. Being a new team to the campus, there were understandably some growing pains. Nevertheless, the women did not let it stop them. "A lot of the girls were either new... Read More »
May 15, 2015
Current Issue - Issue Six, Spring/Summer 2015
Facebook Connection
Unable to fetch the feed
Error :
A feed could not be found at http://www.facebook.com/feeds/page.php?id=68977265052&format=rss20. A feed with an invalid mime type may fall victim to this error, or SimplePie was unable to auto-discover it.. Use force_feed() if you are certain this URL is a real feed.
RSS Feed currently unavailable.