Should couples watch porn together?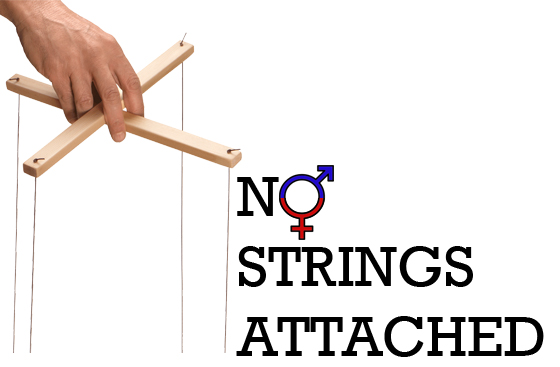 She Said
Porn has become more and more mainstream as generations have gone on. It can be accessed by simply typing it into Google's search engine, and just by the click of the mouse, pages of porn sites will come up ready to service you.
Porn sites get more visitors each month than Netflix, Amazon and Twitter combined, according to an article by the Huffington Post.
Many couples who watch porn together find it to be exciting, and some people even see it as a healthy expression of one's sexuality, but here's the catch: risking having to deal with all the negative effects that porn can have on a relationship is not worth it.
If you are single and watch porn, then that is a different story, but there are numerous reasons why cuddling up and watching a porno with your partner is a bad idea.
For starters, women are completely objectified in porn. Your girlfriend should be looked at as a treasure, not some howling animal getting spanked for being a "bad girl."
Men also tend to become decreasingly satisfied with not only the way that their partners perform in the bedroom, but their body image, sexual performance and sexual imagination.
It's a pretty sad relationship if you have to watch porn together because your girlfriend can't give you a hard-on anymore.
This is the reason why porn should not be so commonly accepted as it is. Men become obsessed with ideals that porn seems to push upon them, and not all women cannot live up to a porno star's imagination, body or performance.
Some say that watching porn with your girlfriend or boyfriend actually helps and mends relationships.
Explain to me how watching a girl being completely degraded and objectified on a camera all of a sudden fixes a relationship. It doesn't. Because good relationships do not make sex the number one priority.
The more that a man or woman watches porn, the more that their sexual pleasure amongst each other decreases and eventually diminishes.
So, if somebody wants to try watching porn with their partner to try to learn some new moves and spice things up, nobody is stopping them.
But don't be surprised when the result ends up being the opposite of what you were hoping for.
He Said
You're snuggled up on the couch with your significant other and ready to pop in a movie, and as the opening credits roll it starts off with an explicit sex scene.
That's because it's not any ordinary movie being watched, it's porn.
Let's just get to the point here, watching porn as a couple is fine.
It's not disgusting or wrong or something that will ruin a relationship like detractors will cry out about it.
Porn is porn. It's a fantasy situation just like role play or costumes or anything else brought into sexlives that go beyond the old-school missionary position.
The internet thrives on porn, among other things, so there is a huge desire for it out there which goes against the societal view that it's gross or something you should view along in secret.
A survey from Cosmopolitan said that watching porn was bad because it made women feel self conscious about themselves. If you have a strong relationship your significant other will find you much more attractive than the material parodied as being something teenage boys jerk off to.
We all know that the men in there have ridiculously sized penises and that probably 95 percent of the breasts on screen are enhanced with whatever it is they use now, but it's just a fantasy.
Just because you watch a video that has a gang bang with five guys and two gals or a threesome or some "Fifty Shades of Grey" bondage type of stuff doesn't mean you're sick or going to go out and do that.
We all get turned on by different things and as long as it's not something truly aberrant like wanting to have sex with children or any animals, who cares what turns others on?
In fact watching porn together could even bring a couple together, instead of keeping things secret and hiding what they are into. Communication and sharing are said to be paramount for a good relationship and there is nothing like sharing what turns you on and what you want to try that screams sharing more.
If sharing fantasies through porn enriches a couple's sex life, is that really a bad thing? Rarely do people complain about having better sex lives than they did before.
There is fear with porn that it will cause a partner to fantasize about others or stray from a relationship.
Let's get real here, this isn't a Hollywood movie where you and your partner only truly have eyes for one another. People that are loyal and faithful still notice others that are attractive, they're not dead after all.
While the threat of straying might be a concern, according to an article by the Huffington Post the chances of straying go down when a couple engages in watching porn together because couples are sharing their fantasizes and keeping their sex life fresh so that desire to look outside of a relationship for satisfaction isn't likely to occur.
It's perfectly healthy to pop in the filthiest porn DVD you can find and grab your loved one and prepare for the very likely night of sex to come afterwards.
You might even pick up a new position or two and make a fun night of it. That sounds like a win for everyone involved.
Leave a Comment