Student Discounts: What You're Missing Out
After a few weeks into this semester, students are scrambling to find good deals on college essentials. Luckily, having a student email address gives you the chance to save up. Here's a roundup of a few: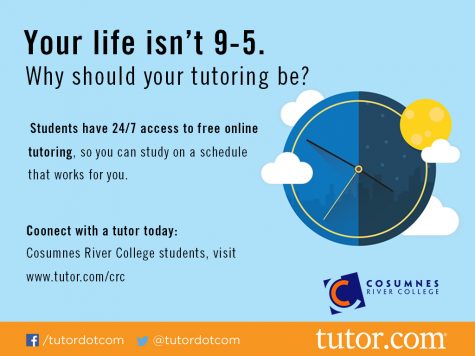 1. Tutor.com

Want someone to look over a paper or take practice quizzes? Tutor.com offers 20 free hours of online tutoring to students at Cosumnes River College in subjects like math, science, writing and even history. To log into the website, click here and follow the instructions to create an account. You'll receive an email with a link to set your permanent password before you're all set to go.
2. Microsoft Office 365
CRC students can get Office 365 for free by using this link to create a student account. Enter your student email address and click on "I'm A Student" on the next prompt. You'll be sent an email that has a link where you can set your password before you're all signed up. Microsoft Office 365 has online apps you can use like Word and Excel as well as over a thousand GB of storage on OneDrive!
3. Groupon
If you think Groupon can't get any better, you'll be pleased to find out that it has a student program as well. The deal-of-the-day program gives students an extra 25 percent off local deals for six months and an extra 15 percent off as long as you're a student. Check out this link to get started.
4. Nike.com
Calling all Nike enthusiasts: Nike offers students a 10 percent discount on their website. Verify your student status here by entering your college and some personal details about yourself before typing in your student email address. You'll then receive a coupon code that can be used on their website. The code can only be used once, but you can re-verify your student status and get another code.
Know a good deal that wasn't listed? Comment below or tweet us at @crcconnection!
Leave a Comment