Local Black-owned restaurant brings flavor and entertainment to the community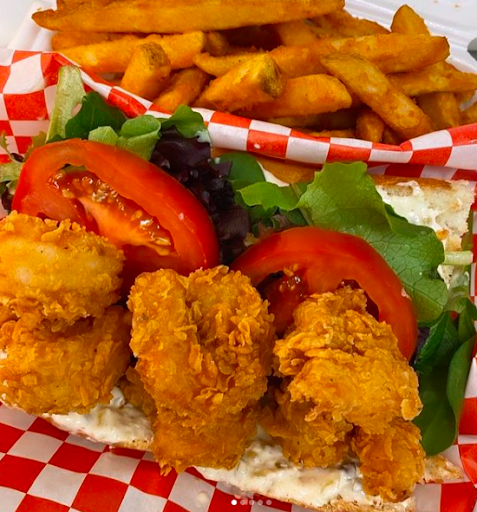 Sacramento, the "farm to fork capital" is the home of many tremendous restaurants.
The diversity of cultures that come together in the Sacramento area and the support of the community are what make Sacramento great. We are highlighting a business working hard and serving the community during the pandemic.
The Owner of Louisiana Heaven, Lashunda Cormier, shares her cooking talent and brings flavors of Lake Charles, Louisiana to the Valley Hi community. The menu includes some of Louisiana's most popular dishes such as gumbo, po'boys and boudin sausage.
Cormier said she doesn't take credit for the recipes that have made Louisiana Heaven a local favorite.
"They're passed down from generations," Cormier said. " My grandmother was the main creator, and I found a lot of my gifts and talents from my mom and my grandmother."
Cormier is the youngest of five children and inherited her passion for cooking from her grandmother and mother, Louisiana Heaven is managed by her daughter Jakayla, according to their website.
When dining at Louisiana Heaven, you are guaranteed a unique flavor, fresh ingredients and a variety of menu options.
"Our flavor is one of a kind," Cormier said. "All of our ingredients are fresh and everything is made from scratch. We also have menu items that you won't find anywhere else in Sacramento."
For Cormier, Louisiana Heaven is about more than serving quality food, but it's also about bringing joy to the community through entertainment.
"We have some live Jazz every Friday night," Cormier said. "We're just bringing some entertainment, bringing a little happiness to the community, having a good time and loving what we do."
Sacramento resident and self-proclaimed food enthusiast, Victor Carrillo, 32, described his experience at Louisiana Heaven as welcoming and having a homely atmosphere.
"It is definitely like having a freshly cooked meal at home not just in the flavor, but also how you get treated," Carrillo said.
Although dining out has been different this year, what keeps Carrillo coming back is the quality and flavor that Louisiana Heaven offers.
"The food is delicious and full of flavor," Carrillo said. "And the gumbo is to die for, with all the spices having a party in your mouth."
With Gov. Gavin Newsom slowly lifting COVID-19 restrictions, it is uncertain when Louisiana Heaven will be open for inside dining. For now, Cormier said she is taking advantage of the great weather and has set up an outside dining area.
"Right now, we're still a little nervous because he goes back and forth with a lot of things; one week you can do it and one week you can't do it," Cormier said. "We're just taking advantage of some good weather that we have right now, we do have some outdoor seating."
You can also place an order for pickup if you prefer delivery. Louisiana Heaven works with Door Dash and Grabull, according to their website. They can also cater for your next gathering.
Louisiana Heaven opened its doors in July 2019 and is located at 6623 Valley Hi Drive in South Sacramento. Louisiana Heaven is open Tuesday-Saturday 11 a.m.-8 p.m., Sunday from 11 a.m.-6 p.m. and closed on Mondays. You can also follow them on Instagram @Louisianaheaven.
Leave a Comment