Student organization to help Latino students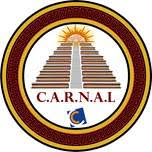 A student organization called CARNAL aims to help Hispanic males achieve their collegiate goals on campus. CARNAL stands for "Creating Academic Readiness Network for Aspiring Latinos" and is rooted from the Spanish slang that refers to a brother, according to Student Success and Support Program Specialist Oscar Mendoza Plascencia.
Plascencia is one of the lead adviser of CARNAL, along with Cosumnes River College Professor Alexander Peshkoff. Plascencia said that this program aims to target Latino males because they are falling behind their female counterparts.
"Latino males have a higher dropout rate than Latinas," Plascencia said. "CRC is a Hispanic-serving institution. We have more than 25 percent Latinos in this campus but if we are not retaining and graduating as they come in, we are not serving them."
According to Plascencia, this program is not exclusive to CRC. He said that Chabot College in Hayward, CA pioneered CARNAL. According to Chabot's website, the mission of CARNAL is to connect Latinos with each other to "overcome personal and academic barriers."
Plascencia said that CARNAL will be "student-driven" and will be ran by student mentors.
"This program will evolve the way students need it to evolve," Plascencia said.
CARNAL doesn't only aim to strengthen the Latino retention and graduation rates at their respective college. Plascencia also said that CARNAL plans to mentor high school students who are transitioning to college.
"We are very ambitious on what CARNAL is trying to accomplish," Plascencia said.
Jose Alcantara, a 20-year-old business administration major, is one of CARNAL's student leaders.
"This is going to be very beneficial to those that were first to go to college because they might not have a support system outside of home and they might not feel like they belong," said Alcantara. "The support here is very different from home because at home they might not know what a college student is going through."
Alcantara said the organization is all inclusive and offers a Latino perspective.
From the outside looking in, 18-year-old CRC student Leanne Yng shares her opinion about this program.
"This will help [Latinos] get more support," Yng said. "It is very important to get help from another student."
For more informatiion or to register as a mentor or mentee for fall semester, go to: https://www.crc.losrios.edu/services/puente/latino-male-mentoring-night.
View Comments (1)