Proposition 34 just makes sense for California
An eye for an eye makes the whole world blind.
Two wrongs don't make a right.
Both are sayings that we are familiar with and commonly use ourselves. But what if you were given a chance to put your money where your mouth is?
Proposition 34 asks Californians to repeal the death penalty as the maximum punishment for those found guilty of murder.
The bill would replace the death penalty with life imprisonment without the possibility of parole. It also calls for those found guilty of murder to work while in prison, with their wages subject to deductions to pay the victims families restitution.
Proposition 34 simply makes sense. The bill would direct $100 million to law enforcement for investigations of homicide and rape cases. With a struggling economy, this money would help keep our streets safe and give law enforcement the resources to make sure those who committed the crimes are brought to justice.
According to the official voter guide, since the death penalty was enacted in California in 1978, 900 people have received a death sentence. Only 14 of those have been executed, 83 died before they could be executed and 75 have had their sentences reduced.
Does that really seem like the death penalty is doing anything?
When someone is sentenced to death by a jury, the verdict is automatically appealed to the California Supreme Court. If California's Supreme Court upholds the ruling, the defendant can ask the U.S. Supreme Court to review the sentence.
That sounds like a lot of taxpayer money being wasted to me.
But it doesn't stop there, in addition to these appeals, death penalty cases can involve many other legal battles in state and federal courts. These cases can involve things in a certain case that are different from those that were heard in the appeals process. These proceedings, combined with appeals can take up to a couple decades to complete, according to the official voters guide.
Again, that is just 20 years worth of wasting California's money.
In addition to the elimination of the Death Penalty, Proposition 34 would require the inmate to work while in prison. Isn't this demoralizing enough? An inmate must work and then have his wages go the the family of his or hers victim, all while thinking about all the wrongs they have done in their life.
The worst thing you can do to a human is lock them up in a box, to sit and think for the rest of their lives about what they did.
Proposition 34 also calls for the establishment of a fund for local law enforcement called the SAFE California Fund. This fund would support grants to police and sheriff departments, as well as the district attorneys' offices. Plus, the money that is given to these departments is not from raising taxes, it is taken from the state's General Fund.
California's broken death penalty simply has no place anymore. The amount of money this bill saves, coupled with the new punishments on inmates makes for a better and safer state.
About the Writer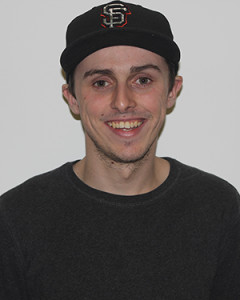 Zach Hannigan, Former Staff
In his six semesters on The Connection staff, Zach served many roles including twice as Editor in Chief and Sports Editor and ending as the Online and...