Baseball team rises to a conference record of 5-11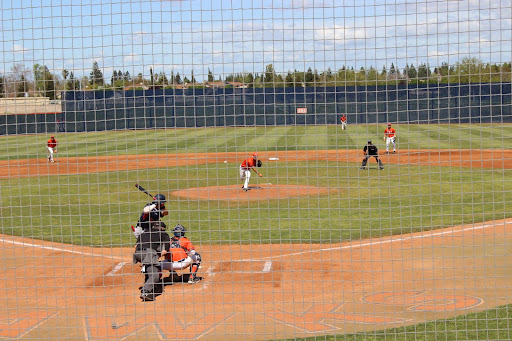 The Hawks baseball team won in the first home game of the series against the American River College Beavers on Tuesday with a final score of 12-5.
The Hawks secured the lead early by scoring four runs in the first inning and the Beavers were unable to catch up. The Hawks were able to secure their lead early on when four players all scored runs.
"We try to win every inning, it's not just about the game," said head coach Don Mico. "It's about winning every pitch, winning every hit, winning every out. It all adds up, if you win every inning, you probably are going to win the game."
Sophomore second baseman Colby Lunsford hit a home run in the bottom of the first inning.
"I got a lot of good guys ahead of me that were getting on base and it's just kind of my job to drive them in. So I felt pretty good about doing that," Lunsford said. "I mean two home runs is awesome, but that's over and done with and we're focused on Thursday now."
The Hawks were shutout in the next three innings after the first. This allowed the Beavers to dig into the Hawk's lead by scoring two runs making the score 4-2 heading into the fifth inning.
The Hawks were able to gain three runs in the fifth inning and another one in the sixth.
The seventh inning was filled with action as both the Beavers and the Hawks scored multiple runs as the Beavers scored three and the Hawks scored four.
Lunsford hit his second home run of the game in the seventh as he finished with five RBIs, two runs and went 2-for-4. The runs scored in the bottom of the seventh inning catapulted the Hawk's score to 12-5.
Sophomore pitcher Jake Herrera spoke about the victory of the game and also discussed how he felt the team had done.
"Over these last couple of weeks we have clicked as a team, we are all finding our groove," Herrera said. "Playing together right now is what we need to do. I feel our team also played a good game. We came out hot, slowed down a little bit, but we were able to build up more momentum again."
The next game will be at Sacramento City College on Tuesday at 2:30 p.m. against the Panthers.
Leave a Comment